Our solutions for printing, marking, labeling and identification of wood surfaces
Popular packaging solution wood
Wood is one of the oldest materials used by mankind. Robust and inexpensive, it is often used for packaging or transport in industry and logistics in the form of wooden crates or wooden pallets. The furniture industry, toy production or the building industry are also unthinkable without this natural material. As a rule, the wood surface is marked with delivery, production and manufacturer information: Regulatory information (IPPC/ISPM 15, CE, etc.), batch number, barcode or QR code are usually among the mandatory details, while logos or graphics are also frequently applied for product differentiation. As all-rounders, mobile printing systems can be used very flexibly for marking any shape or size of wood. Stationary marking systems from the edding in-line series are particularly well suited for integration into production.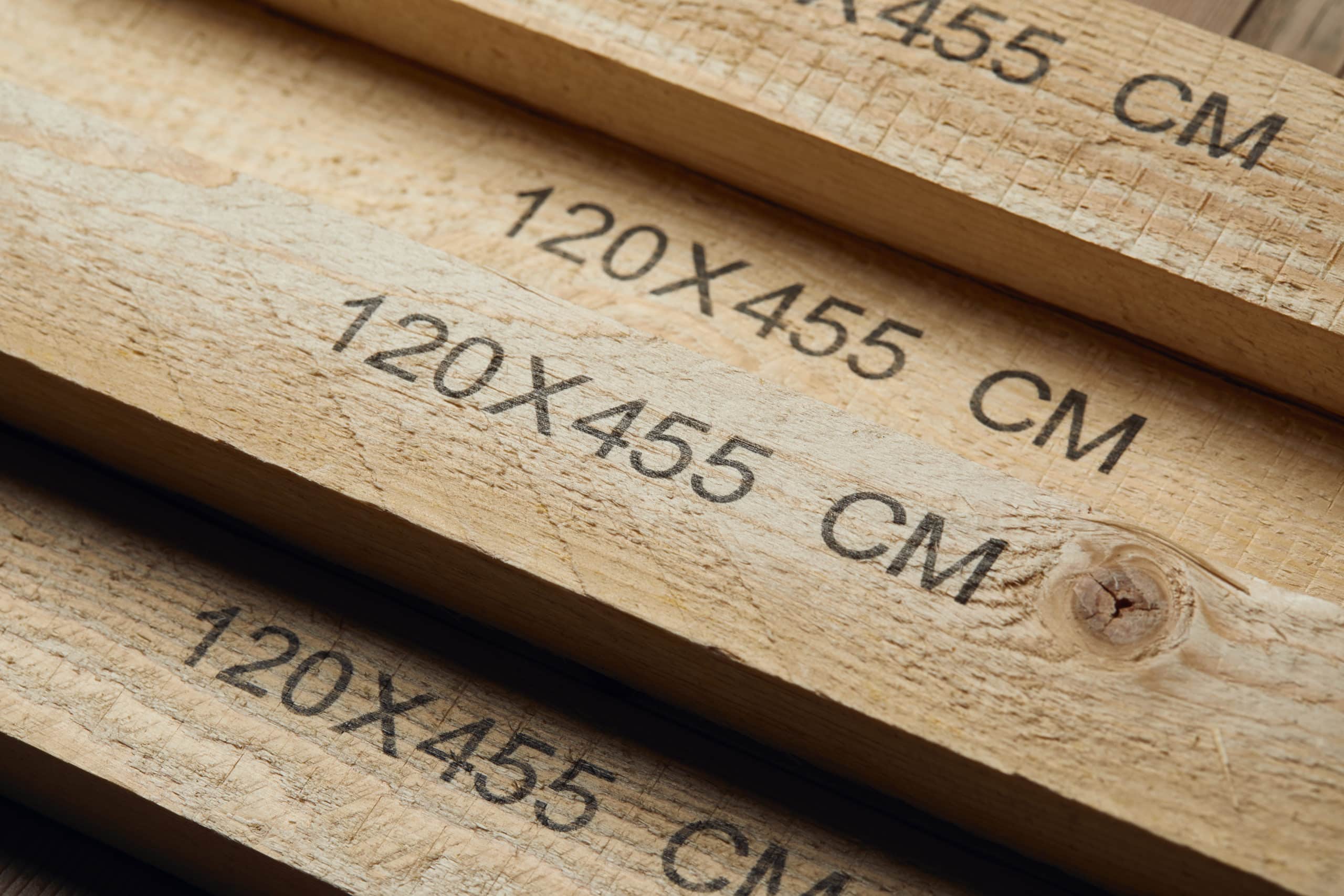 Challenges in the marking of wood surfaces
Dust, vibrations and sometimes very unclean product guidance – the production environment in the wood industry is often a major challenge when marking wood surfaces. Since the materials are often exposed to the elements outdoors, it is also important to print in a waterproof and UV-resistant manner. In addition, there is the inherent fire hazard of wood: whereas in the past, marking was often done with branding stamps, modern inkjet systems significantly curb this risk. In the case of wood marking, the ISPM-15 standard also places very high demands on the legibility and durability of the marking, which stamps and branding irons in particular are usually unable to meet. An incomplete IPPC stamp can lead to expensive detention of the goods by customs.
The robust edding systems are particularly well suited to these diverse challenges.
High-resolution inkjet systems, especially from the edding series, are ideal for the harsh environment of wood processing